Tanker Driver Strike: Advice for motorists
Following a ballot by the union Unite, fuel tanker drivers have voted to undertake strike action. The Government has condemned this potentially…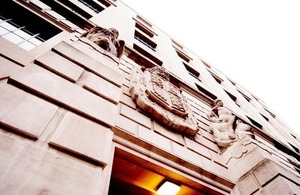 Following a ballot by the union Unite, fuel tanker drivers have voted to undertake strike action.
The Government has condemned this potentially disruptive action and urged both sides to negotiate a settlement to avoid strike action.
If a strike were to go ahead, supplies of fuel to some, but not all, forecourts across the UK could be affected.
The government is able to take a number of steps to minimise disruption, in particular to make sure the emergency services get the supplies they need.
But no strike date has been announced, and the union would be required to give seven days' notice.
How Motorists Can Help
Motorists can help by following the following sensible advice at this point, before there is a strike and when there is no problem with supply:
There is no need to queue at petrol forecourts.
There is no urgency to top up your tank
Check travel sites and latest news before travelling
Stick to speed limits as this helps conserve fuel
Regular updates and the latest information will be published on Directgov .
**
**
Published 1 May 2012