News story
Take our survey about CMA on GOV.UK
The Competition and Markets Authority today launched a short survey to get feedback from our users about our new web pages on GOV.UK.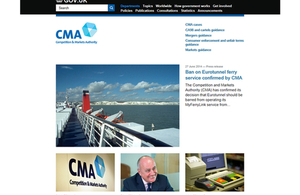 We would welcome all feedback about your experience of using www.gov.uk/cma and our new case directory.
The survey should take around 3 minutes to complete. The information you provide will help us to make our GOV.UK web pages as user friendly as possible.
The survey will close on Thursday 17 July.
Published 8 July 2014