Take my advice – don't traffic drugs'
Three UK prisoners detained in Peru explain why trafficking drugs wasn't the easy money they were led to believe it would be.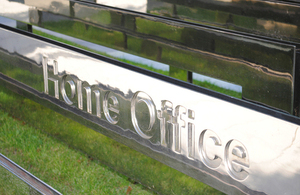 British citizens have shared their stories as part of a campaign to deter people from smuggling drugs in South America.
The video campaign by the British Embassy in Lima - 'Drug Trafficking in South America: Easy Cash? Easily Caught!' - aims to make people aware of the likelihood of being arrested.
The testimonies were filmed at the prison of Callao in Peru, where over 600 foreign nationals are held for drug trafficking. More than 100 British nationals are detained across South America.
Severe consequences
On a recent trip to South America, crime prevention minister James Brokenshire visited Callao prison and warned of the severe consequences of drug smuggling.
He spoke to British citizens convicted for drugs offences about their experiences and harsh conditions in the prison. They included Nick Jones who is serving six years and eight months for trafficking cocaine.
James Brokenshire said the inmates' experiences should send a message to would-be smugglers: 'Think twice, because the consequences are quite significant'.
'The chance of being caught is very high', he added.
Shared problem
The minister also spoke of the need for a coordinated response between Peru and the UK to tackle a shared problem.
'The drugs trade is a major threat to both our countries. Only by working together can we overcome it', he said.

Published 15 October 2010