Tactical radio teams train for speedier battlefield extractions
The introduction of Royal Signals Infantry Support Teams, which are being rolled out to all 37 infantry battalions over the next year, will …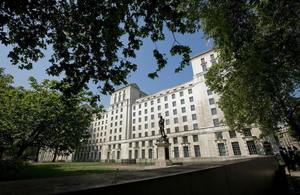 The introduction of Royal Signals Infantry Support Teams, which are being rolled out to all 37 infantry battalions over the next year, will enable battalions to conduct a greater level of signal training, such as the Tac Signaller Course that soldiers from 1st Battalion The Rifles recently took part in.
The pilot course was designed to provide a more advanced level of signal training at the section/fire team level, prior to their deployment to Afghanistan later in the year.
During the four-week course 20 Riflemen from across the battalion were trained on cutting-edge communications equipment that allows them to speak direct from the battlefield to support units such as mortar teams and casualty evacuation helicopters.
Sergeant James 'Nic' Nicholl of the Royal Signals, who ran the pilot course, said:
The requirement was driven by realities on the ground in Afghanistan.

There has been a push for it because of the improvements in communications kit. Faster and more accurate communications is what Tac Signallers bring to the unit.
Each signaller is also trained as a team medic, allowing them to provide medical teams with more details on the condition of casualties:
One of the areas it will definitely improve is extraction of casualties," said Sgt Nicholl. "As well as sending a nine-liner [call for medical evacuation], patrols can now communicate direct to helicopters at a much earlier stage of the extraction.
The speed of getting casualties off the battlefield is bound to increase.
Having better trained radio operators also frees up section commanders to concentrate more on winning the firefight and less on radio traffic, Sgt Nicholl said.
The battalion is now aiming to hold two more courses before deploying to Afghanistan:
This will create 50 Tac Signallers in the battalion and will allow every patrol to have one," Sgt Nicholl said.
The concept is now being evaluated and may be rolled out across other infantry battalions via their respective Royal Signals Infantry Support Teams.
Published 10 September 2010