Tackling violence against women and girls
The government has taken action aimed at preventing violence and providing more support for victims as part of a comprehensive strategy.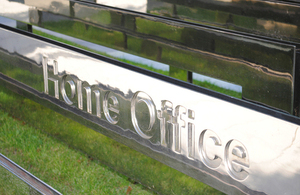 Recent measures include:
committing £28 million of central funding for specialist services to tackle violence against women and girls until 2015
strengthening the law to protect victims of domestic violence and consulting on introducing a 'Clare's Law'  disclosure scheme
piloting domestic violence protection orders in three police force areas with 135 issued so far
introducing domestic homicide reviews so lessons can be learned and future tragedies prevented
launching a consultation on how to protect the victims of stalking more effectively, including whether to introduce a specific offence of stalking
protecting and supporting those facing forced marriage and in future consulting on whether to make forced marriage a criminal offence; and
through our teen abuse campaign, tackling negative attitudes to girls and women to prevent violence from occurring in the first place
Equalities Minister, Lynne Featherstone said:
'We have taken lots of practical steps to reduce the risk to women and girls who are victims of these crimes, but there is more to be done. The government's ambition is nothing less than ending all forms of violence against women and girls.
 
'I will also continue to use my role as the UK's international ministerial champion to raise the voices of women and girls at home and abroad. We all need to speak out against violence against women, not just today but every day of the year.'
You can read the action plan progress review and other new information on the violence against women and girls section on this website.
Published 25 November 2011