Tackling the obstacles faced by disabled people
The Government has published its response to the Access to Elected Office for disabled people public consultation which sought views on how to provide extra support for disabled people who are seeking elected office.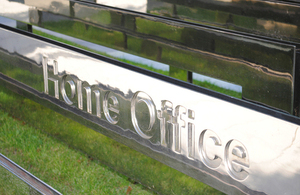 setting up an access to elected office fund

boosted training and development
raising awareness of the challenges faced by disabled people
cascading good practice on disability access policies
promoting legal obligations.
Equalities Minister Lynne Featherstone said:
'The government is tackling the obstacles faced by disabled people who want to become MPs, councillors or other elected officials and today we are announcing that we are taking forward five of the six proposals from our public consultation.
'Over the coming months we will work with political and disability groups to develop these initiatives and will make further announcements in due course.'
Minister for Political and Constitutional Reform Mark Harper said:
'Britain deserves the best candidates for our democracy. That means making sure disability isn't a barrier to becoming an MP, councillor or any other type of elected official.
'Disabled people are under-represented in public office. We are committed to providing the extra support some candidates need.'
Next steps
In the coming months GEO will work with political and disability stakeholders to develop these proposals before making a further announcement.
The 12-week consultation closed on 11 May 2011. 
Published 13 September 2011