Tackling alcohol-related crime
Violent and disruptive drinkers will be targeted by a new Sobriety Order to reduce reoffending and cut crime.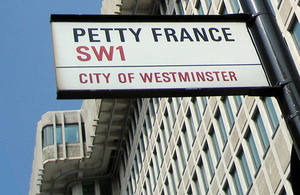 New powers will be introduced targeting criminals found guilty of committing crimes fuelled by drink.  The powers will force offenders to go sober and face up to the causes of their behaviour. If they fail the sobriety tests they could face jail sentences.
The powers, developed in conjunction with London's Deputy Mayor Kit Malthouse and supported by the Met Commissioner, allow for alcohol levels to be monitored either by innovative alcohol tags which test sobriety every half hour, or by compelling offenders to attend a police station to be breathalysed daily.  They are based on a scheme trialled successfully in the USA.
Policing and Criminal Justice Minister Nick Herbert said:
'Alcohol fuelled violence and criminality causes mayhem in our towns and city centres. These new sobriety orders will allow us to tackle this problem more effectively and demand that binge drinkers who commit crime sober up.'
The new sobriety tests will be piloted as requirements for conditional cautions, community orders and suspended sentences imposed by courts on offenders who have committed alcohol-related crimes. Pilot areas will be announced in the near future.
The conditional caution scheme will focus on lower level offences such as drunk and disorderly, criminal damage and public disorder affray, while community sentences and suspended sentence will focus on more serious offences such as common assault and grievous bodily harm.
The Government has today tabled amendments to legislate for the new measures as part of the Legal Aid, Sentencing and Punishment of Offenders Bill, which is currently progressing through Parliament.
Published 16 March 2012