Swire to take forward arrangements for continuation of Parades Commission
Minister of State Hugo Swire MP has confirmed that he will now make arrangements for the continuation of the Parades Commission.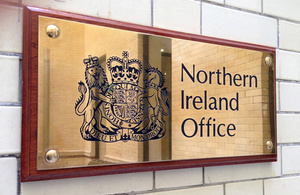 The minister said:
It is very disappointing and frustrating that there is as yet no agreement on the proposals set out in the Hillsborough Castle Agreement for a new framework for parading. This means that we are left with no alternative but to press on with making new appointments to the Parades Commission in time for next years marching season.
I hope that all interested parties will continue to engage on this important issue to achieve an outcome which has broad support across the community.
The violence that we witnessed on 12 July this year is not a true reflection of the considerable progress that has been made in Northern Ireland or of the many thousands of peaceful parades that take place each year.
At a time when we are working hard to encourage investment in Northern Ireland, there is a responsibility on everyone to help ensure that such scenes, which seriously damage the international image of Northern Ireland, cannot happen again.
Published 28 September 2010