News story
Swire Hosts Big Society Seminar
The Rt Hon Hugo Swire MP Minister of State for Northern Ireland welcomed around 100 delegates to a seminar in Hillsborough Castle to examine how the Big Society concept might apply in Northern Ireland.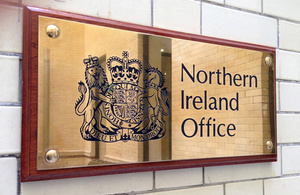 The Big Society Network exists to develop, support and champion new ways of enabling people to give and engage. It is committed to making it easier and more rewarding for people to give their time, expertise and money to good cause. It has its focus on promoting new approaches which enable people to engage with democratic institutions, public service providers and civic society organisations.It further aims to achieve its goals by fostering new service innovations and business models.
Nick Hurd MP Minister for Civil Society with responsibility for the Big Society delivered the keynote address.
Northern Ireland is in some ways already ahead of the game compared to other parts of the UK. There is a well developed tradition of community and charitable organisations in NI helping to tackle social problems. There are as many as 30,000 people in Northern Ireland involved in voluntary work and that is something that we can build on for the future.
The aim of the event was to provide an opportunity to share ideas and thinking and to have a free and frank exchange of views on how the Big Society could move forward together with government in Westminster and government in Stormont
Published 27 June 2011