Swire confirms date for local elections
Minister of State to bring forward legislation for combined poll for district council and Northern Ireland Assembly elections.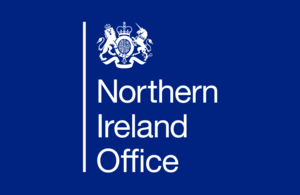 Minister of State Hugo Swire MP has announced that he intends to bring forward legislation to hold the next district council elections in Northern Ireland on 5 May 2011, the same date as elections to the Northern Ireland Assembly.  
It is likely that a referendum on the Alternative Vote system will also be held on this date if legislation currently before Parliament providing for this is passed.
The minister outlined the clear advantages of holding the polls on the same day:
Combined polls are more convenient for voters and this will lead to financial savings through shared use of many resources.
I appreciate that this will present unique logistical challenges. However, I am satisfied that the practical risks can be managed and my officials will liaise closely with the Chief Electoral Officer and the Electoral Commission to ensure the identification and early resolution of any potential problems.
Notes to editors
Elections to the Northern Ireland Assembly and local elections in Northern Ireland are held every 4 years on the first Thursday in May.  
The Postponement of Local Elections (Northern Ireland) Order 2009 postponed the local elections due to take place in Northern Ireland in 2009 until 2011. The Order did not however specify a date for the elections in 2011. Legislation will therefore be brought before Parliament shortly to provide for this.
The Parliamentary Voting Systems and Constituencies Bill is now completing its Parliamentary passage. The Bill currently provides that a referendum on the Alternative Vote system will be held on 5 May 2011.
Published 15 October 2010