News story
Swire condemns weekend violence
Minister of State, Hugo Swire MP spoke after Omagh memorial service to mark 12th anniversary of atrocity in the town.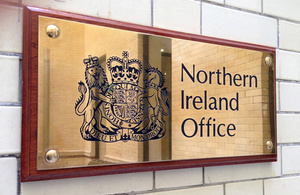 Minister of State, Hugo Swire MP has described those behind the violence over the weekend as 'criminals and enemies of the whole community'.
Mr. Swire was speaking in Omagh following a memorial service to mark the 12th anniversary of the Real IRA atrocity in the town.
The Minister said:
It beggars belief that anyone would even contemplate visiting death and destruction on men, women and children. And yet that is what happened in Lurgan when 3 children were injured. That they should do that on the eve of the anniversary of the Omagh atrocity makes it all the more contemptible. There is no cause served by this criminal activity.
The minister urged anyone with information about those involved in the violence in Lurgan to contact the PSNI.
Published 15 August 2010