News story
Swansea armed robber found to be a dangerous offender
The Court of Appeal today imposed an extended sentence of imprisonment against Swansea armed robber Robert Quinn after finding him to be a dangerous offender.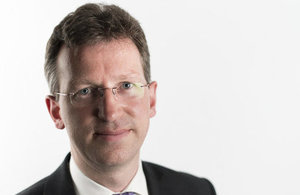 In June this year, Robert Quinn entered a convenience store in Swansea city centre where he produced an imitation firearm and threatened two staff members, demanding alcohol and cigarettes. One of his victims managed to wrestle him out of the shop empty handed. Half an hour later, Quinn approached a female sitting alone in a car and threatened her with a knife. The victim, fearing for her life, handed over some money and cigarettes but then managed to kick and knock him to the ground. The police were called and Quinn was arrested at the scene, though the gun and knife were never found.
In August this year, Robert Quinn received a prison sentence of 6 years 8 months. That sentence was referred to the Court of Appeal under the Unduly Lenient Sentence (ULS) scheme by the Solicitor General, Robert Buckland QC MP as he did not feel that it provided sufficient protection to the public.
The Court of Appeal today agreed with the Solicitor General that the sentencing judge was wrong not to have found that the defendant is dangerous.
The new sentence imposed today comprises not only the 6 years and 8 months' custodial sentence originally imposed, but also a 4 year extended licence period to follow, during which the offender will be under supervision.
The effect of the order is not only that the offender will be supervised for 4 years once he has been released, but that he will also not be entitled to be released until he has served at least two thirds of the custodial part of his sentence.
The Solicitor General today said:
"I asked the Court of Appeal to look again at this sentence as I believed that the original term failed to reflect the seriousness of the offences and the danger that this defendant poses to the public. Anyone who has been threatened with weapons will testify to the terrifying effect it has upon them.
"I am pleased that the Court of Appeal has increased the sentence to ensure greater public protection and I hope this brings a degree of comfort to the victims."
Published 1 December 2015