World news story
Supporting Political Consensus-Building in Tunisia
This was published under the 2010 to 2015 Conservative and Liberal Democrat coalition government
Facilitating dialogue around democratic transition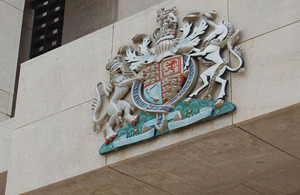 The British Embassy Tunis was pleased to fund the five debates organised by Centre of Islam and Democracy (CSID) during Ramadan Iftar dinners to support the National Dialogue initiative.
The debates took place on 15 – 20 July in Tunis to assist consensus building around major points of disagreement in the draft constitution: the political system, the place of religion in the constitution, freedom of conscious and defining the limits of certain freedoms and rights.
The debates provided a framework for the National Constituent Assembly members, political figures, civil society representatives, intellectuals and academics to discuss a number of sensitive issues that are holding back the finalization of the constitution drafting process. Attendants were largely satisfied with the heated conversations and appreciated CSID's role in helping bring together various political opinions.
For example during a debate session co-chaired by Mrs. Meherzia Laabidi, Deputy Speaker of the National Constituent Assembly (NCA), and Mr. Mouldi Riahi, Head of the Ettakatol Party, - the participants agreed on the importance of protecting all rights and freedoms in the new constitution, in line with international standards.
In a second debate Sheikh Rached Ghannouchi, Leader of Ennahada Party, emphasized the importance of freedom of conscious and religion, among others. He stated that restricted freedoms brought dictatorships and collapse of regimes, indicating that guaranteeing freedoms in the new constitution would contribute to Tunisia's prosperity.
Samir Ben Amor, NCA member of the Congress for the Republic (CPR) party, commented on the future governmental system, stating that Tunisia might adopt a hybrid Presidential and Parliamentary system to make the most of the advantages of both and manage better the prerogatives of the head of the state.
CSID are also facilitating debates to support dialogue and consultation following the tragic assassination of opposition NCA member Mohamed Brahmi.
On Friday 2 August, the participants condemned the political assassination and concluded that political efforts need to be teamed up to maintain the transition process on track. The participants also agreed the need to act for the best interest of Tunisia by supporting consensus building and avoiding irrational acts in response to the ongoing crisis.
These debates are part of the UK's greater ongoing support to the democratic transition of Tunisia. The British Embassy Tunis funded £3million of projects in Tunisia through the Arab Partnership Programme, providing support to the political transition through capacity-building for political parties, voter education and media reform as well as vocational training and microcredit lending. Last year's budget is on the same scale.
For more information