World news story
Supporting justice reform in Moldova
The British Ambassador, Mr Phil Batson supports alternative dispute resolution methods.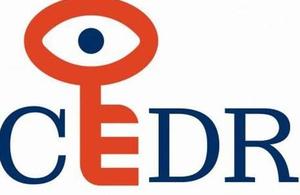 On 2 October the Ambassador, Phil Batson, participated in the launch of an EBRD funded project to support Alternative Dispute Resolution methods (e.g. commercial mediation and arbitration) in Moldova. The project is being run by a British not-for-profit organisation – the Centre for Effective Dispute Resolution (CEDR).
CEDR have provided Mediator Skills Training for 18 professionals to become court mediators and are working with two designated courts to introduce pilot mediation schemes. This work includes seminars with judges and court staff to explain about the project, how the mediation pilot would work within their courts and to also introduce the newly CEDR Accredited mediators to their specific courts. CEDR are also arranging seminars for lawyers and business people in the Balti and Chisinau through the Law Society and Chambers of Commerce to increase the visibility and success of the project.
At the launch the Ambassador said:
"This project goes to the heart of one of the problems facing the Government of Moldova in the 21st century – reforming the justice sector. But it's a problem that, if solved, could help to break a circle of failure where, in order to develop, a country needs to create employment, but can't do so because it can't attract investment and it can't do that without a reliable, modern justice sector. Developing ADR mechanisms could provide Moldova with a win-win situation:
· Quicker and cheaper resolution of disputes for the parties involved;
· Reduced burden on the courts which means that other cases can be resolved more quickly;
· the potential to make administrative savings for the Ministry;
and, rather importantly:
· increased access to justice."
The project began in January 2013 and will run to at least mid-2014. The initiative complements the Moldovan Government's own efforts to build and independent, transparent and professional justice system. And it supports the UK's own foreign policy priority of strengthening the rules-based international system.
Published 3 October 2013