News story
Support for young victims of sexual violence and gangs
Successful bids for a share of £1.2m funding to support young people suffering sexual violence, including by gangs, have been announced.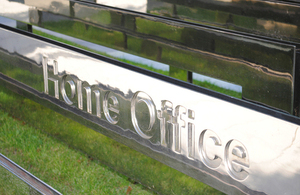 Eight organisations with a track record of working with young people, victims of sexual violence and street gangs across the country have been funded to recruit 13 new young people advocates. Each post will be awarded a grant of £30k per year for three years.
Young people's advocates
Working in many of the areas most affected by gangs, the young people's advocates will provide direct and dedicated support to young people who have been victims of sexual violence or exploitation, or who are at risk of becoming victims. The advocates will provide a vital link between existing services to ensure victim's needs are met.
Equalities Minister Lynne Featherstone said: 'For too long the shocking level of abuse of girls and young women associated with gangs has been kept hidden. That is why we continue to take action to raise awareness, provide skilled and sensitive support to victims and work hard to prevent it happening in the first place.'
The £1.2m fund was announced as part of the ending gang and youth violence plan published on 1 November 2011.
Organisations that will receive the funding to recruit young people's advocates:
**The Nia Project 
**Newham, Tower Hamlets, Waltham Forest and Barking & Dagenham
Two posts
**The Safer London Foundation 
**Hackney, Haringey, Islington, Enfield, Camden and Croydon
Four posts
**Women and Girls Network 
**Ealing
One post
**Wandsworth Borough Council 
**Wandsworth
One post
**Westminster City Council 
**Westminster, Brent
One post
**Sandwell Women's Aid  
**Wolverhampton, Dudley, Sandwell and Walsall
Two posts
**St Mary's SARC
**Manchester, Salford
One post
**Manchester Children's Service - IGMU
**Manchester, Trafford
One post
Published 23 May 2012