Support for reform in Sark
Lord McNally today called for all parties interested in the future of Sark to work together to safeguard the future of its unique community.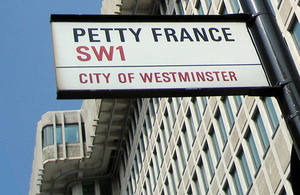 The Ministry of Justice is the UK Government department responsible for the administration of the UK's relationship with the Crown Dependencies - the Bailiwick of Jersey, the Bailiwick of Guernsey and the Isle of Man.
Lord McNally said:
'It is for the people of Sark to decide what the priorities for the future are and how to address them. In my view, Sark needs to adapt and change to preserve those qualities that make it such a special and unique community. I believe that creating strong democratic institutions are the best way to safeguard its future. The UK Government stands ready to provide practical support in whatever way the residents of Sark believe will be helpful.'
Jersey, Guernsey and the Isle of Man are not part of the UK but are self-governing dependencies of the Crown. This means they have their own directly elected legislative assemblies, administrative, fiscal and legal systems and their own courts of law.
Published 5 July 2012