Support European Antibiotic Awareness Day
Antibiotic resistance is one of the most significant threats to patient safety in England, Europe and worldwide. The number of infections due to antibiotic-resistant bacteria is growing.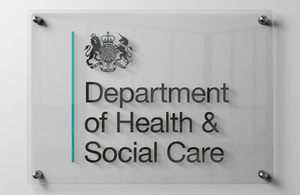 Every year, European Antibiotic Awareness day is held on 18th November. It is a Europe-wide public health initiative aimed at encouraging responsible use of antibiotics.
To support European Antibiotic Awareness Day and the promotion of prudent antibiotic use, the European Centre for Disease Prevention and Control (ECDC) and the Department of Health have created information and educational materials for use in hospitals and primary care settings.*
View and download materials for European Antibiotics Awareness Day 2011 for use in England.
Also, the Department of General Practice, Cardiff University have produced this booklet, 'When  Should I worry'. This is  endorsed by the Royal College of GPs and is designed for GPs to use in consultations with parents about the management of respiratory tract infections in children.
Managing Acute Respiratory Tract Infections, developed by the Royal College of GPs (RCGP) in collaboration with the Health Protection Agency, is an on-line educational course on antibiotic prescribing available from the RCGP online learning environment.
Infection Management Guidance for Primary Care, from the Health Protection Agency, provides guidance on management of infections within primary care.
Teaching materials for teachers and assistants is available from E-Bug to assist in educating primary and secondary school pupils on microbes, hygiene and infection control. These resources would also be useful for healthcare workers in dealing the public, carers and other healthcare workers.
Published 30 September 2011