News story
Supply chain briefing on opportunities at Dounreay to be held
DSRL will be holding a supply chain briefing to give an update on future procurement opportunities at Dounreay.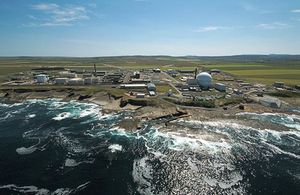 This event will be held on Wednesday February 12, 2014 in The Weigh Inn Hotel, Thurso, starting at 14:00 hours.
To register for the event please reply to commercial.services@dounreay.com with your company name and nominated attendees.
As spaces are limited could we please ask for each company to nominate a maximum of two people.
Registration closes on February 5, 2014.
Further information will be provided nearer to the day of the event.
Published 10 December 2013