News story
Supplier Day for Shaft and Silo project to be held in Manchester
With the advertisement for the provision of Design and Safety Case Services to the Dounreay Shaft and Silo Project, DSRL will be holding a Supplier Day on Thursday, January 8, 2015.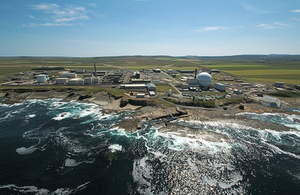 The aim of the Supplier Day is to provide an update on the design, explain the scope of the work and the interactions of the Design Management Team (DMT).
DSRL members of the Shaft and Silo project and Commercial teams will be in attendance. The venue at Manchester Airport will be advised nearer the time.
There will be two sessions: 0900 – 1100hrs and 1200 – 1400hrs.
No prior registration is required but a maximum of two people per company/consortium is requested.
Published 17 December 2014