News story
Superfast Broadband Strategy will make sure Wales has best broadband network by 2015, says Cheryl Gillan
The £830 million investment in superfast broadband by the UK Government will make sure that Wales and the rest of the UK has the best broadband…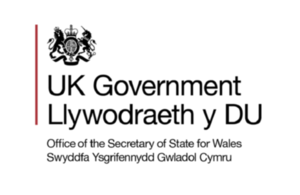 The £830 million investment in superfast broadband by the UK Government will make sure that Wales and the rest of the UK has the best broadband network in Europe by 2015, says Welsh Secretary Cheryl Gillan.
The Superfast broadband strategy, announced by Secretary of State for Culture, Media and Sport Jeremy Hunt, will create a 'digital hub' in every community by the end of this Parliament.  The investment will see a second wave of projects in the first half of 2011 to deliver the roll-out of superfast broadband across the UK, including rural areas.
Secretary of State for Wales will tomorrow host a meeting between Broadband Minister Ed Vaizey and the Deputy First Minister to discuss the strategy and consider how Wales can play a role in future projects.
Welcoming the strategy's publication, Mrs Gillan said:  "A strong superfast broadband network is vital to the country's economic growth and to the development of our creative industries.  We want Wales and the rest of the UK to have the best broadband system in Europe by 2015 and today's strategy, backed by a £830m investment, will help us achieve our vision.
"This investment will also ensure that rural and remote areas of the country benefit from the superfast broadband rollout at the same time as populated areas.  There is no 'one' solution that will fit all areas and that is why the Government will remain technology neutral allowing a mixture of technologies to be applied so that the whole of the country can benefit from the roll-out.
"I look forward to hosting a meeting with the Broadband Minister and the Deputy First Minister tomorrow to discuss how Wales can play a key role in the projects that will come up as a result of today's investment.  By working together, we can ensure Wales benefits from forthcoming projects and reaps the benefits of superfast broadband."
Notes
The Government is investing £830 million by 2017, of which £530 million will be invested by 2015.
A copy of the strategy is available at:  http://www.bis.gov.uk/policies/business-sectors/telecommunications/broadband
Published 6 December 2010