News story
Superfast broadband roll-out reaches crucial milestone
Wales Office Minister, Stephen Crabb MP has hailed the installation of the first superfast fibre broadband cabinet in Wales today as a crucial…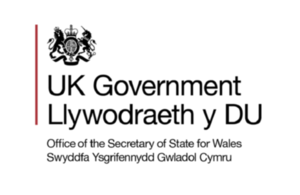 Wales Office Minister, Stephen Crabb MP has hailed the installation of the first superfast fibre broadband cabinet in Wales today as a crucial milestone in the quest to ensure the country has a broadband network fit for the digital age. 
Following significant government investment of £57 million, parts of Bangor will become the first in Wales to get high speed fibre broadband as part of the multi-million pound Superfast Cymru project.  
Superfast broadband is designed to provide an economic boost that will drive growth and investment, benefitting thousands of homes and businesses across the UK.  Those in Bangor could be reaping the benefits of this investment as early as the spring. Further cabinets are now also being installed in other parts of the city as the roll-out gathers pace. Engineers will ultimately lay around 17,500 kilometres of optical fibre cable and install around 3,000 new fibre broadband cabinets in streets the length and breadth of Wales. 
Wales Office Minister, Stephen Crabb said: 
"Today's announcement marks a crucial landmark in our aims to improve broadband connectivity in Wales.
"By having access to ultrafast broadband, businesses can expand, develop new markets, create the jobs we need and compete with others around the world.  It also allows local communities in the most rural areas of Wales to access public services more quickly and efficiently online.
"Providing high quality internet access is fundamental to the growth of our economy and the Government is doing all it can to ensure that the UK has a broadband network fit for the digital age." 
Communications Minister Ed Vaizey said: 
"This represents the dawn of a new age for superfast broadband in Wales. The UK Government has invested £57 million pounds in the Superfast Cymru project which will deliver fibre based broadband to 96% of homes and businesses in Wales by the end of 2015. The project will also create an estimated 2,500 full time jobs, and is a reminder of the massive contribution to economic growth that the Government's nationwide roll-out of broadband continues to make." 
The Government is investing £530 million to help take superfast broadband to rural areas and a further £150m for ultrafast urban broadband schemes, giving the UK the best superfast broadband in Europe by 2015. Bangor is amongst the first eight locations in Wales to benefit from the scheme, along with Caernarfon, Dolgellau, Menai Bridge, Porthmadog, Pwllheli, Ebbw Vale and Tredegar.
Published 22 February 2013