News story
Sunny outlook for Brits calling home on holiday
Welcoming the new European Commission regulations which become effective today, the Minister commented: "As people set off on holiday abroad…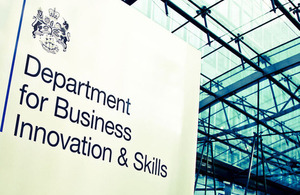 Welcoming the new European Commission regulations which become effective today, the Minister commented:
"As people set off on holiday abroad it is great to know that the cost of mobile calls home from Spain, France and other European countries will be cheaper than ever.
"And with a new cap on the monthly price for data roaming, no longer will unsuspecting tourists and business travellers be stung by an extortionate bill when they return home.
"The cut in wholesale costs of data downloads abroad should also makes it cheaper for UK consumers to watch their favourite programme or get the latest news on their phone in any European country."
The new EC regulations which kick-in today include:
A reduction on the cost of making a call in the EU to 32p per minute;
A reduction on the cost of receiving a call to 12.5p per minute;
Downloading wholesale data costs on a mobile or laptop falling from 82p to 65p per megabyte uploaded or downloaded;
Receiving a voice mail message while roaming will become free of charge; and
A cap on automatic data roaming at a monthly amount of £41.50 unless prior agreement for a higher limit has already been arranged by the consumer with their network. A warning will be sent to the consumer when roaming charges reach 80% of this cap.
Notes to Editors
The new EC regulations apply for all UK consumers travelling in any EU member state and are effective as of today, 1 July 2010. Price cuts exclude VAT.

According to the EC, the EU's 2009 Roaming Regulation required mobile operators to offer their customers, the possibility to set their own monthly cut-off price limit for data roaming via mobile phone or a computer, as of March 2010. From 1st July 2010, if customers have not chosen a different cut-off level, operators will have to impose a monthly default cut-off for data roaming of €50 excluding VAT.
Further information can be found at:
http://europa.eu/rapid/pressReleasesAction.do?reference=IP/10/843&format=HTML&aged=0&language=EN&guiLanguage=en

BIS' online newsroom contains the latest press notices, speeches, as well as video and images for download. It also features an up to date list of BIS press office contacts. See [http://www.bis.gov.uk/newsroom](http://www.bis.gov.uk/newsroom) for more information.
Notes to Editors
Contact Information
Name BIS Press Office Job Title
Division COI Phone
Fax
Mobile
Email NDS.BIS@coi.gsi.gov.uk
Published 1 July 2010