Success for England in Delhi
XIX Commonwealth Games draws to a close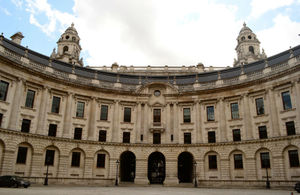 English athletes have won have won 142 medals at the XIX Commonwealth in Delhi. The team of 371 athletes won 37 golds, 59 silvers and 46 bronze medals in 16 sports including Archery, Swimming and Shooting to finish third overall.
Over the last two weeks around 6,000 athletes from 71 different nations and territories across the world have contested 272 gold medals in 17 different sports.
Part of England's medal haul included eight medals in athletics and swimming, as part of the Para Sports programme for athletes with a disability.
Success for home nations
There was also success for our home nations' teams including 26 medals for Scotland (nine golds), 10 medals for Northern Ireland (three golds), 19 medals for Wales (two golds) and two medals for the Isle of Man (both bronze).
The high profile competition of the Commonwealth Games has given United Kingdom athletes the opportunity to demonstrate how they are benefitting from the training programmes put in place for the London 2012 Olympic Games.
The 20th Commonwealth Games will take place in Glasgow in 2014.
Further information
Published 23 February 2012