Stunell tells councils they can return to the committee system as Whitehall steps out of local affairs
Councils will be able to run themselves under a system that works best for their area, Communities Minister Andrew Stunell announced today. …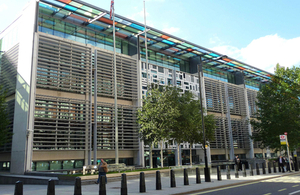 Councils will be able to run themselves under a system that works best for their area, Communities Minister Andrew Stunell announced today.
The new Government will let councils have a real choice and decide with local people what system is best for their community, whether that be a Mayor or Leader and Cabinet or a Committee system. In 2000 councils across the country were forced to give up committee systems and adopt a new executive model of governance prescribed by central government.
The move to let councils choose is part of the new Government's commitment to a localist approach, that will see Whitehall step back and trust communities to manage themselves.
Andrew Stunell said:
For the last decade councils have been forced to implement a one-size fits all model of Government. This Government will let councils and communities decide how to organise themselves. We don't presume to know more than local people about how their area should be run.

The Coalition Government is committed to localism and pushing power away from Westminster and back to local communities. We're not going to be micromanaging, second guessing and interfering in local affairs anymore.
Before the Local Government Act 2000, local authorities could either take all decisions in full council or could delegate decision making to committees, sub committees, other local authorities or officers.
The 2000 Act abolished the committee system, and required all local authorities with a population of 85,000 or more to adopt an executive model of governance with an Elected Mayor and Cabinet or Leader and Cabinet.
The new Government will allow councils to return to the committee system, should they wish to.
Twitter
Keep up to date with the Department by following us on Twitter (external link).
Media enquiries
Visit our newsroom contacts page for media enquiry contact details.
Published 20 September 2010