Students unaware of EU career opportunities
A survey carried out by the Foreign and Commonwealth Office has shown that over 80% of students are unaware of the recruitment process which could lead them to successful career opportunities within the European Union Civil service.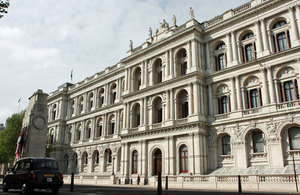 The survey was undertaken as part of a cross-government initiative to increase the numbers of UK nationals applying to work in the EU civil service - a commitment which has the firm backing of the Foreign Secretary, William Hague.
The survey was completed by 2,200 university students from across the UK and shows that, even though 56% of respondents have considered working for the EU and 51% want to work for an international organisation, the majority (74.2%) have never applied because they have no idea about the EU recruitment process or application criteria.
Currently the UK is under represented within the EU civil service in comparison to other member states. This will be compounded if we don't reverse the decline in applications because just under half of the UK nationals currently working will be retiring in the next 10 years.
Referring to the survey results, David Lidington the Minister for Europe said:
"I am delighted so many students were motivated to take part in the survey. The results show that there is clearly an appetite amongst young people for working in the EU institutions. There is also some work for us to do, in conjunction with our partners, to raise awareness of the career opportunities available. I very much hope to see a considerable increase in the number of British applicants for the EU competition: increasing British representation in the EU institutions is a key priority for this government."
Encouragingly, the professional expertise of UK nationals and English language skills are highly sought after.
The Foreign Office is working with partners in academia and beyond to spread the word about the job opportunities available in the EU for bright graduates with French or German language skills.
Published 21 January 2011