Student Support in England
Statement from Michelle Donelan, Minister of State for Universities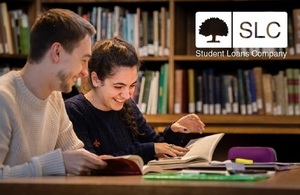 Eligibility rules for EU, other EEA and Swiss nationals, and their family members, who wish to commence courses in England in the Academic Year starting in August 2021 are changing.
EU, other EEA and Swiss nationals will no longer be eligible for home fee status, undergraduate, postgraduate and advanced learner financial support from Student Finance England for courses starting in academic year 2021/22.
This change will also apply to Further Education funding for those aged 19+, and funding for apprenticeships.
It will not affect students starting courses in academic year 2020/21, nor those EU, other EEA and Swiss nationals benefitting from Citizens' Rights under the EU Withdrawal Agreement, EEA EFTA Separation Agreement or Swiss Citizens' Rights Agreement respectively.
It will also not apply to Irish nationals living in the UK or Ireland whose right to study and to access benefits and services will be preserved on a reciprocal basis for UK and Irish nationals under the Common Travel Area arrangement.
Written Ministerial Statement available at: https://www.parliament.uk/business/publications/written-questions-answers-statements
Published 23 June 2020