World news story
Strong trade and business links continue between Northern Ireland and Estonia
The third annual Northern Ireland trade mission to the Baltics will visit Estonia on 25 to 26 March to explore business opportunities in the region.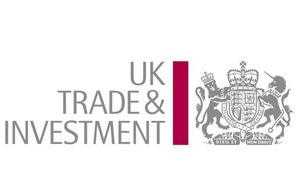 With the help of UK Trade and Investment (UKTI) Tallinn, fourteen companies from Northern Ireland will visit Estonia, building on the success of the missions in 2011 and 2012. The companies will be introduced to the local market by UKTI specialists and meet with Estonian counterparts during the visit.
Participants cover a wide range of business activities, including the manufacture of quality animal feed, textile color pigments, high quality agricultural machinery, screening plants, conveyors, manlift baskets, and many more.
A returning member of the mission, McCauley Trailers Ltd, have already had successful transactions in the Baltics. The majority of the companies visiting are new to the market and will be looking for partnerships to be established in the region. The embassy's Trade team will assist the newcomers by introducing them to potential business partners and arranging meeting programmes.
The previous trade missions to Estonia, Latvia and Lithuania have had positive feedback from the participants. Many of them have expressed a wish to re-visit their contacts in Estonia and explore new ones in Latvia and Lithuania.
For more information about the Trade Mission, contact maarika.poldes@fco.gov.uk or phone +372 6674737.
Published 22 March 2013