Strike in Greece on 15 June
Many transport services will be affected on Wednesday 15 June due to a general strike. Air traffic controllers will not be on strike.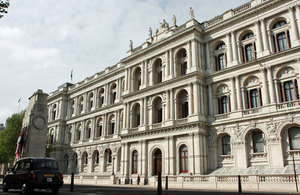 Some road closures are likely in central Athens due to demonstrations outside parliament.
Transport will be affected as follows:
All ports will be closed for 24 hours
Greek Railways will be on strike for 24 hours. International routes may be affected
Buses will run from 09:00 until 21:00
Trolley buses will run from 08:00 until 22:00
The HSAP trains (Kifisia-Pireas) will run from 08:00 until 21:00
The suburban Proastiakos line will be on strike from 00:01 until midnight on 15 June
There will be no services to/from the airport on the metro/suburban Proastiakos line. Other Metro services are expected to run as normal. Check the latest information before you travel, and monitor our travel advice for Greece for any updates. You can also follow us on twitter, facebook and foursquare.
Search the news archive
Published 15 June 2011