StreetGames gets backing from Coca-Cola
Hugh Robertson launches three year partnership.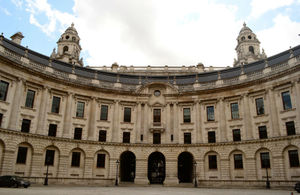 Sports Minster Hugh Robertson was today challenged to a kick-about by young people from the StreetGames charity.
The passionately-fought futsal match took place during the launch of the partnership between StreetGames and Coca-Cola Great Britain at Edward Woods Community Centre in Shepherds Bush, London.
"StreetGames gives young people from disadvantaged backgrounds the chance to get involved in sport right on their doorstep," said Mr Robertson. "The fact that StreetGames has got support from Coca-Cola Great Britain is testament to the good work that it is doing to bring the spirit of the Olympic Games to communities across the UK."
Role of StreetGames
As a national charity StreetGames, helps young people in disadvantaged communities to get active and participate in sports. Coca-Cola GB's investment will allow the charity to deliver an improved sporting experience to over 110,000 young people throughout the country including:
helping StreetGames to grow its network of projects, creating more opportunities for young people
a new programme of 300 Neighbourhood Festivals, directly touching around 46,000 people
the first ever StreetGames Sport for Change Training Academy, equipping 100 tutors to deliver 11 specific new StreetGames training courses to around 6,000 coaches.
Further information
Published 23 February 2012