News story
Stowaways found in van
A group of stowaways trying to get into the UK by hiding in a van with purpose-built 'hiding boxes' stopped in France by Border Agency.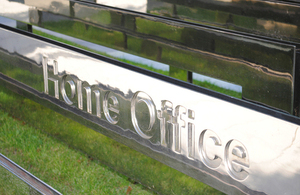 The nine foreign nationals were hiding in a van transporting flooring supplies to Birmingham.
When UK border officers at Coquelles tourist control opened the van, they found what appeared to be stacks of laminate flooring. The men were hiding in hollow areas among the stacks. 
Driver sentenced to jail term
The driver was arrested and charged, and has now been sentenced to serve six months in jail. His assets were also seized by French authorities.
UK Border Agency Regional Director Carole Upshall said: 'This is exactly why we base UK Border Agency staff in France - to stop illegal immigrants before they can reach the UK.
'Our staff have a high level of training which enables them to detect unusual behaviour and would-be illegal immigrants wherever they are hiding.'
Published 20 August 2010