Steroids advice considered by government
Expert body recommends strengthened laws on anabolic steroids following concerns about the number of users in the UK.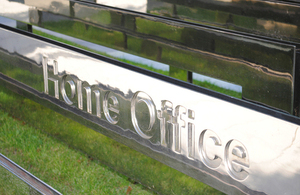 The Advisory Council on the Misuse of Drugs have considered the potential harms of the substances which are already controlled as Class C drugs.
The independent body's report follows concerns about the increasing number of users. The British Crime Survey for 2009-2010 says that 50,000 people aged between 16 and 59 years had used anabolic steroids.
Strengthened legislation
The following recommendations have been made:
strengthened laws to reduce availability of the drugs
making it illegal to order substances online
more credible information and advice for users
a better focus on advising users about the risk of blood-borne viruses such as Hepatitis B and C which can result from sharing injecting equipment
Dangerous substances
Responding to the report, minister for crime prevention James Brokenshire said: 'Abuse of anabolic steroids is harmful; we are committed to stopping the unlawful supply and use of these dangerous substances which can cause serious psychiatric and physical problems. 
 
'We will carefully review the recommendations set out in this report and respond shortly.'
Published 21 September 2010