Stephen O'Brien appointed DFID Minister
Stephen O'Brien MP has been appointed as Parliamentary Under Secretary of State for International Development.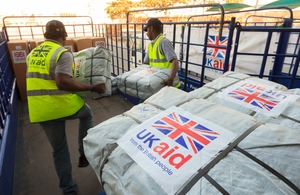 Stephen O'Brien is the Conservative Member of Parliament for Eddisbury, a seat he was elected to in the July 1999 by-election.
Prior to his appointment at DFID he was a Shadow Minister for Health and Social Care. From May to December 2005, he served as the Shadow Minister for Skills and Higher Education. From November 2003 to 2005, was Shadow Secretary of State for Industry. Previously, he held the post of Shadow Minister for the Treasury.
Published 17 May 2010