News story
Stephen Fry signs Sports Charter
Actor Stephen Fry lent his support yesterday to the government's campaign to kick homophobia out of sport.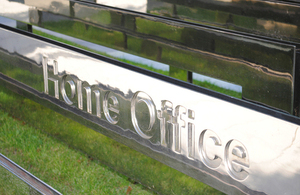 The government launched a Sports Charter last year calling for anyone and everyone with an interest or involvement in sport to unite in a common cause to tackle homophobia and transphobia in sport.
The Charter commits signatories to challenge discrimination and work to rid sport of homophobic and transphobic abuse both on the stands and in the field, so that everyone can take part in and enjoy sport.
Please back the campaign on Facebook by 'liking' the 'I love sport, but I hate homophobia and transphobia' Facebook page.
Published 11 January 2012