Press release
Stephen Crabb: "North Wales is a beacon for investment and jobs"
Secretary of State for Wales to hail North Wales economy at Daily Post annual business awards.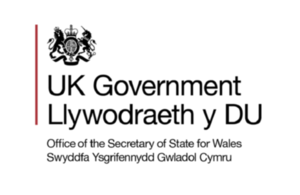 Welsh Secretary Stephen Crabb will show North Wales why it is such an important part of his long term plan for the Welsh economy during a two-day visit to the region on Thursday and Friday (27 and 28 November)
During the trip he will travel the breadth of North Wales, visiting businesses and meeting the hardworking people who are helping the North Wales economy grow.
He will also look at the infrastructure in the region and visit a jobcentre to see how the UK government is helping people back to work.
In a speech at the Daily Post annual business awards, Stephen Crabb is expected to say:
North Wales is a beacon for investment and jobs - a Northern Powerhouse for the Welsh economy.

This government has a long-term economic plan that creates the right conditions for growth in North Wales - a recovery that is broad based and balanced; that reaches into every region of the UK, so that London and the south-east don't suck in the best at the expense of the rest.

North Wales is not just an economic region in itself, it is part of a wider community – not just South to Swansea and Cardiff, but North and East to Liverpool, Manchester, Leeds, Sheffield and Humberside.

The Northern Powerhouse the Chancellor has spoken about is not exclusive - not restricted to England. It's about linking the northern regions, including North Wales, to trade, grow, attract private investment, and attract the best people.

Business leaders in North Wales are the driving force behind the economic recovery in Wales and the people that are making North Wales our own Northern Powerhouse.
Published 27 November 2014