Press release
Stephen Crabb and Alun Cairns visit Cardiff's Rail Operating Centre
Stephen Crabb and Alun Cairns went to see how Cardiff's railways will cope with increased demand during the Six Nations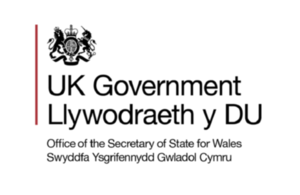 Ahead of Cardiff's biggest night of the year, Welsh Secretary, Stephen Crabb MP, will today visit the city's Rail Operating Centre to see how Network Rail plan to get thousands of rugby fans to tonight's match.
Any Six Nations match is always a big event in Cardiff, but Wales taking on England this evening makes it an even more exciting (?) occasion – and provides a fantastic opportunity to showcase one of Europe's youngest capital cities to the world.
With supporters travelling from across Wales, as well as England, to enjoy the atmosphere in the Millennium Stadium and the city's bars, it is essential that the transport network can cope with heightened pressure.
In the past, Cardiff's roads and rail have struggled to manage the enormous numbers of people travelling into the city, but recent improvements have made a big difference.
The modern control centre has made trains more reliable with fewer delays, and the planned electrification of the line from Swansea and the valley lines will improve journey times and increase passenger numbers.
Modernising transport infrastructure is part of our long term economic plan to help hard-working people travel to and from work, help businesses grow and to support our tourism and event industry.
Welsh Secretary Stephen Crabb said:
Nothing brings Cardiff to life like a Six Nations rugby match, and hosting the opening match here against England will show Wales off to a global audience

Our capital city is the greatest place in the world to enjoy rugby and the many thousands of people coming into Cardiff this evening will have an experience they will never forget.

That is why it is so important that our road and rail network can manage the pressure and move thousands of people around as quickly and comfortably as possible.

It's important not just tonight, but every day that people can rely on good roads and efficient trains to travel to and from work. Our plans to electrify the valley lines and the mainline to Swansea will make Wales a more attractive place to live, work and invest – which is crucial for strengthening the Welsh economy.
The Six Nations makes a big contribution to the Welsh economy. Data from RBS shows that last year 300 full time jobs were created in Cardiff and 500 across Wales as a result of Six Nations matches.
The Millennium Stadium is Wales' biggest tourist attraction and even ranks within the top 10 UK attractions. A recent report carried out by Econactive for the Welsh Rugby Union showed that the Millennium Stadium generates over £130m a year for Cardiff and sustains more than 2,500 jobs.
Published 6 February 2015