Stay safe online campaign is launched
Mobile phone companies, social networking providers and children's charities show their commitment to helping children stay safe online.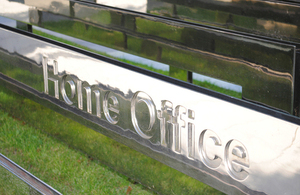 At the UK Council for Child Internet Safety (UKCCIS) summit Dixons Retail Plc also announced their commitment to support the government's Click clever, click safe campaign through issuing flyers, and featuring messages on receipt wallets.
Think about what you say
This will help spread messages about how children can avoid common risks online. These are:
Zip it - keep your personal stuff private and think about what you say and do online
Block it - block people who send nasty messages and don't open unknown links and attachments.
Flag it - flag up with someone you trust if anything upsets you or if someone asks to meet you offline
Inappropriate content
Recent research from Ofcom's media literacy tracker 2010 shows one third of 8 to12-year-old home internet users say they have a profile on social networking sites intended for those aged over 13.
And of children who use the internet at home:
22 per cent of 12 -15s say that they would be happy to give out their email address online
12 per cent of 8 - 15s say they forget about the safety rules when online
10 per cent of 8 - 15s say that they wouldn't tell anyone if they saw something worrying, nasty or offensive online
Working together
Minister for crime prevention and security and co-chair of UKCCIS James Brokenshire said closer work between industry, parents and government is key to making improvements in this area: 'We want children and young people to enjoy the internet but we know they can also be vulnerable to harmful or inappropriate content. We want to help protect children from abuse and harm online but it isn't something we can do on our own. 
 
'I would like to thank UKCCIS for all the work already underway and encourage members and their organisations to work together to look at what more we can do to help develop the information and tools that are needed to move on to the next stage. If we can achieve this together, we will have made great strides towards improving the protection of children on the internet.'
Published 14 June 2011