Stay safe during elections
We advise British nationals to exercise caution and be vigilant during and after election periods overseas.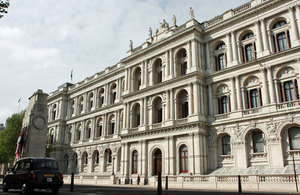 You should exercise caution and vigilance if travelling abroad during election periods, particularly in areas where there are political or other large public gatherings. Avoid polling booths unless you are a registered voter, an accredited observer or an accredited journalist.
Demonstrations and outbreaks of localised civil unrest and violence can occur with little notice. There may be restrictions on vehicular and other movements on election days and the preceding night. You are advised to comply with them and carry ID at all times.
In the days following elections you are advised to continue to monitor local news, avoid troubled areas and seek advice from your hotel or tour operator before departure.
Published 10 May 2012