World news story
Stay in touch with us through social media
Follow news and activities of the British High Commission in Colombo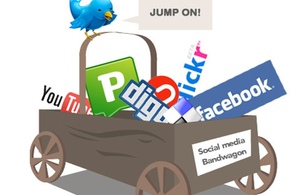 As social media continues to evolve into one of the most important ways to communicate online, we are developing a strong presence across a range of channels, making us more accessible, more open and more transparent in the way we communicate.
You can follow us on: Facebook - Follow our events, news and activities from the FCO
Twitter @UKinmaldives - Information for British Nationals in the Maldives, UKTI events, news and activities relate to the Maldives from the FCO and British High Commission in Colombo and @JRankinMaldives British High Commissioner John Rankin's dedicated twitter channel on Maldives affairs
Flickr - Our events in the Maldives, our High Commissioner's visits in pictures, Ministerial visits.
Blog - Read the blogs written by our Deputy High Commissioner
Youtube - Watch our videos with British High Commissioner, UK Ministers, policy experts, case studies, and much more.
Published 1 May 2013
Last updated 7 May 2013
+ show all updates
fixed links
First published.