Stay alert to fraud and financial scams abroad
Take precautions with credit cards and personal information and beware of the risk of fraud.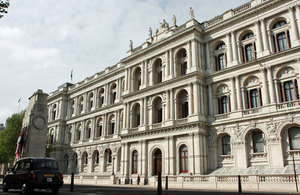 When travelling, it's important to stay alert to the possible risk of theft, fraud and other financial scams. Not only is your money at risk, your travel plans could be affected if you need to replace stolen credit cards or sort out problems caused by identity theft.
Unfortunately, as a traveller you can attract the attention of criminals who see you as an easy target. Even if you are visiting a country you are familiar with or where you have lived previously you are still at risk.
Fraud and financial scams can take many forms, from simply overcharging you for credit card transactions to sophisticated hoaxes. There are some simple steps you can take to reduce the risk of becoming a victim of fraud:
Use cash wherever possible and use ATMs attached to banks or major hotels

Do not let your credit card leave your sight when you use it
Do not give personal or financial information to unknown parties
Do not change large sums of money in busy public areas

Closely protect any documents containing details of credit cards, PINs or bank accounts

Consider keeping a spare credit card for emergencies in a sealed envelope in your hotel safe
Take care of your mobile phone handset, to prevent cloning
Beware of the risk of potential confidence tricks. You should treat with considerable caution offers of jobs or business opportunities from someone whose credentials you cannot verify.
If you are a victim of fraud or theft, you should report the incident to the local police and contact your nearest British Embassy. You will need a police statement to claim against your travel insurance. If your credit card or travellers' cheques have been stolen, you should cancel them to prevent their mis-use.
For more information, see Victims of crime abroad and our travel advice for your destination.
Published 5 October 2010