Statistics review recommendations
Home Office will consider report into restoring trust in crime figures.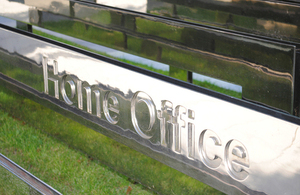 Following a request by the Home Secretary to help promote greater public trust in crime statistics, the National Statistician has today published her report.
Recommendations from Jil Matheson's independent review include:
the Office for National Statistics should take responsibility for the independent reporting and publication of crime statistics
presentation of crime statistics should be improved to provide clarity about the coverage of the two different sources: the British Crime Survey and police recorded crime
there should be transparent decision-making on changes that affect the published crime statistics
Bold action
Policing and criminal justice minister Nick Herbert said: 'We have always said bold action needs to be taken to restore trust in crime statistics and that is why we asked the National Statistician to conduct this comprehensive review.
'She has produced a number of recommendations – we will now be considering these and will respond in due course.'
Published 6 June 2011