Statistics on public disorder published
The Ministry of Justice has published detailed court statistics related to the public disorder in England for the first time.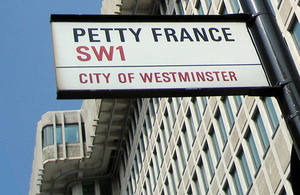 The new bulletin gives details about the ages and genders of those who have appeared before the courts on charges related to the disturbances between 6 August and 9 August 2011.
It also gives regional breakdowns and information about the offences committed, sentences given, and previous criminal history of those involved.
Statistical bulletin on the public disorder of 6th-9th August 2011.
Published 15 September 2011