Press release
Statistical press notice: NHS diagnostics and waiting time activity data December 2012
Diagnostics waiting times and activity - December 2012 Data are published on waiting times and activity for 15 key diagnostic tests for the…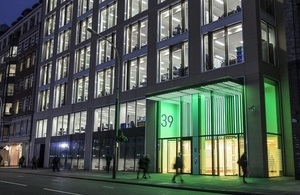 Diagnostics waiting times and activity - December 2012
Data are published on waiting times and activity for 15 key diagnostic tests for the month of December 2012.  The key points are:
At the end of December 2012, there were 618,000 patients still waiting for one of 15 key diagnostic tests, and of these 6,827 were waiting 6 weeks or over from referral.  The number waiting 6 weeks or longer shows an increase of 2,170 from November 2012, but a decrease of 1,150 from December 2011.
The 6,827 waiting over 6 weeks or longer represents 1.1% of all patients waiting for a test.  This compares to 0.7% at the end of November 2012 and 1.4% at the end of December 2011.
In total, 1,268,000 of the 15 key diagnostic tests were performed during December 2012, which is an increase of 42,000 on same period last year.
Tables 1 and 2 show latest figures on waiting times and activity by test. Table 3 and Graph 1 show trends in waiting times for diagnostic tests.
Detailed tables by provider and commissioner are attached or can be found on the Department of Health website.
Published 6 February 2013