Press release
Statistical press notice: Mixed-sex accommodation breach data – September 2011
Data on all breaches (i.e. occurrences of unjustified mixing) of the Mixed-Sex Accommodation (MSA) guidance during September 2011 published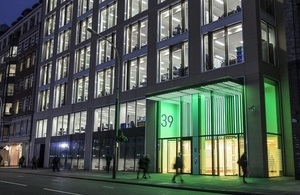 Main Points
• This notice presents data on all breaches (i.e. occurrences of unjustified mixing) of the Mixed-Sex Accommodation (MSA) guidance relating to English NHS-funded patients in hospital sleeping accommodation during September 2011.  This is the tenth month for which data on MSA breaches have been collected and published on a standardised basis.
• Providers of NHS-funded healthcare reported 1,079 breaches of the MSA guidance in relation to NHS patients in sleeping accommodation in England during September 2011, compared to 1,092 in August 2011.
• MSA data were submitted by 275 provider organisations for September 2011, made up of 72 (out of 72) Acute Non-Foundation Trusts, 95 (out of 95) Acute Foundation Trusts, 38 Community, PCT and Care Trust providers, 54 Mental Health providers and 16 Independent Sector providers.
• Of the 167 Acute Trusts that submitted data for September 2011, 117 (70%) reported zero sleeping breaches. Acute Trusts accounted for 1,071 (99%) of all reported sleeping breaches.
• An MSA breach rate is published alongside counts of breaches to enable comparison between provider organisations. This is the number of MSA breaches of sleeping accommodation per 1,000 finished consultant episodes (FCEs). The MSA breach rate for England in September 2011 is 0.7 per 1,000 FCEs, compared to 0.8 per 1,000 FCEs in August 2011.
• Provider and commissioner tables can be found at on the Department of Health website. Hospital site-level data is available on the NHS Choices website.
• Due to a technical problem, revised MSA breach data for July 2011 are not being published this month.  Revised data for July 2011 will be published in November 2011 alongside revisions for August 2011.
Published 20 October 2011