News story
Statement on the fire at Didcot B power station
Statement by the Secretary of State, Edward Davey on the fire at Didcot B power station.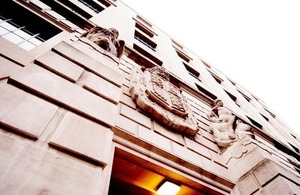 Edward Davey said:
"First, I want to thank the emergency services who are at Didcot working to tackle the blaze.
"I've been reassured by National Grid that there is no risk to electricity supplies.
"I will be keeping in touch with the relevant authorities throughout. My priority is to understand the cause of the fire and get the affected unit back generating electricity as soon as it's safe to do so."
Published 20 October 2014