Statement on Heywood trial verdict
A verdict was given today regarding the murder of British citizen Neil Heywood.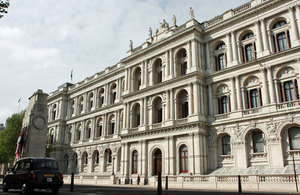 Commenting on the verdict, an Embassy Spokesperson said:
"We welcome the fact that the Chinese authorities have investigated the death of Neil Heywood, and tried those they identified as responsible.
"We consistently made clear to the Chinese authorities that we wanted to see the trials in this case conform to international human rights standards and for the death penalty not to be applied.
"Our thoughts are with Mr Heywood's family during this distressing time. Consular officials have attended the trial to fulfil our consular responsibilities to the family and our focus remains on offering them all the support we can."
Search the news archive
Published 20 August 2012