Statement on former Ofcom board member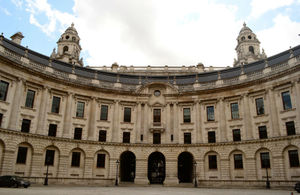 In the summer of 2016, Bill Emmott stepped down as chair of Ofcom's Content Board and as a non-executive director on the main Board, posts to which he had been appointed in December 2015. The parties were unable to agree the terms of Mr Emmott's departure.
Appointments to Ofcom are the responsibility of the Secretary of State for the Department for Digital, Culture, Media & Sport (DCMS). Mr Emmott subsequently brought judicial review proceedings in the High Court against the Secretary of State, challenging the decision as to how his appointment should be formally brought to an end.
During the time that he was in post, Mr Emmott, a distinguished former Editor of the Economist, brought substantial editorial and leadership experience to both the Content Board and main Board.
The parties now recognise that his departure from the post reflected changed circumstances since his recruitment and have agreed formal terms to resolve the dispute between them.
The DCMS is grateful to Mr Emmott for his significant contribution and commitment to Ofcom.
Published 9 March 2018