Statement on disturbance at HMP Ford
A disturbance at HMP Ford in Sussex, which started around midnight on 1 January, has been successfully resolved.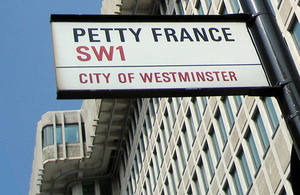 Although damage has been sustained to the prison, there has only been minimal loss of accommodation, and a number of prisoners have been moved to closed conditions. No prisoners escaped.
 
These types of incident in open prisons are rare and it is to the credit of all the staff involved no significant injuries were sustained during the incident.
 
There is a strict criteria for acceptance at Ford, which excludes the most dangerous prisoners. Prisoners are rigorously risk-assessed and must be categorised as being low-risk to the public before being placed in open conditions.
 
Staffing levels at the prison at the time of the incident had been risk assessed and were considered appropriate for an open establishment such as Ford.
 
A high-level internal inquiry and a police investigation have already been commenced to ascertain the causes and circumstances surrounding the incident. Those involved may be liable to criminal charges.
Published 3 January 2011