World news story
Statement of the British High Commissioner on elections in Zambia
The British High Commissioner, James Thornton, issued a statement on the 20 January elections. Mr Thornton said: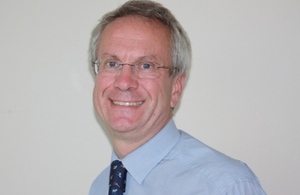 "Zambia has a growing reputation in Africa and beyond as a democratic country. The elections on 20 January are an opportunity further to build on this.
"A key role in achieving this is obviously played by the Electoral Commission of Zambia. The British Government applauds their professionalism and commitment.
"A considerable part of the campaign period has now elapsed. The standard of conduct in the campaign so far seems generally to have been high.
"However, there have been reports of electoral violence in some parts of the country. This is a source of concern. It is good that political leaders have been quick to condemn such lapses and that police have swiftly dealt with them. It is important that candidates should be free to campaign across the country without intimidation.
"We call on everyone involved in the elections to adhere scrupulously to the electoral code of conduct.
"We welcome the pledge by the Acting President not to allow the use of government resources for political campaigns and call for this pledge to be fully upheld by all.
"We call on the publicly-owned media to give scrupulously fair coverage to the campaigns of the different candidates, without pressure being exerted on them by one side or another. We hope that the private media will exercise a similar balance.
We urge the candidates to set out clearly their visions for the Zambia of the future, and their plans for achieving this. We encourage the media, in a balanced and impartial way, to scrutinise the messages of the candidates so as to provide greater clarity to voters as to what they stand for.
"The United Kingdom is providing approximately K13m of funding for the electoral process. Last month we funded training on election procedures for agents of the political parties contesting the elections. We are supporting election observation by civil society and the operation by them of a parallel vote tabulation exercise. And we are the largest donor to the UNDP programme of support to the ECZ. Our support through UNDP includes voter education, training in dispute resolution, and the production of written materials for polling stations.
"After the election we look forward to working for the further development of this country with whichever candidate is duly chosen by the Zambian people.
"In the meanwhile I send my best wishes to all Zambians for a happy and successful 2015!"
6 January 2015
Published 7 January 2015