Statement from the UK Border Agency
UK Border Agency chief executive Rob Whiteman has responded to a statement made by Brodie Clark, the former head of the UK Border Force.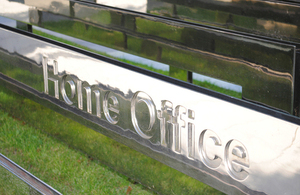 Mr Clark was suspended at the end of last week following concerns that unauthorised reductions border checks were made without the authorisation of ministers.
Mr Whiteman said: 'Brodie Clark admitted to me on 2 November that on a number of occasions this year he authorised his staff to go further than Ministerial instruction. I therefore suspended him from his duties.
'In my opinion it was right for officials to have recommended the pilot so that we focus attention on higher risks to our border, but it is unacceptable that one of my senior officials went further than was approved.'
The unauthorised reductions of checks are now the subject of an independent investigation.
Published 9 November 2011