News story
Statement by Secretary of State for Northern Ireland
Statement released by Rt Hon Theresa Villiers MP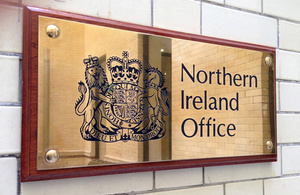 I am encouraged that the parties are continuing to engage intensively but difficult issues remain. We have very limited time left.
It is essential a successful conclusion is reached very soon. Next week could be crucial to the success or failure of this process.
The Stormont House Agreement has to be implemented in full and we need measures to address paramilitary activity if we are to make progress in building a brighter more secure future for Northern Ireland.
Published 29 October 2015